Our latest new starter joiner, Joby Reeves, reflects on his first few months on the team…
Having recently reached the 6-month milestone as a PR & Marketing Assistant with Grammatik Agency, it's a great time to reflect on my experience so far.
A bit about me: I began my professional career in the arts and creative sects having completed a BA degree in music. Working in marketing and content creation appealed to me because of the room for creativity, particularly writing, something that aligned with my interests in composition. An opening at Grammatik Agency came calling and it fit the bill as a great opportunity.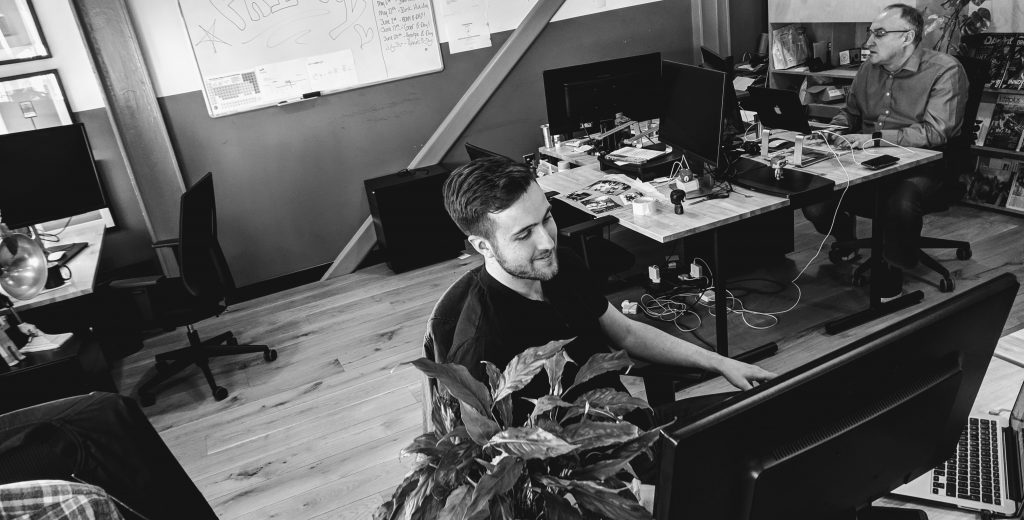 As a new starter, I came into the role keen to learn new skills in an industry that was professionally unfamiliar and I can say without any doubt that I've gained some valuable insights.
Learning about the CG and Tech industries was a challenge at first, each client came partnered with a host of detailed info—including target-audiences and terminologies—all of which needed to be processed mentally for each project. However, with the help of the team, I got my head around each client and quickly became a valued contributor.
We're a small but highly productive team and I've been welcomed openly by everyone on board. All of us bring unique strengths to the table, be it content creation, PR, or strategy, but we're equally capable of chipping in across all tasks, helping each other successfully deliver everything we take on.
There have been lots of positive changes since I started, with the company taking on a new Managing Director and the addition of some exciting new clients such as Cubic Motion and Luxion. The extensive and diverse range of client accounts keeps things fresh and the trajectory of Grammatik feels very positive.
If you're interested in joining the team, check out our vacancies here.
– Joby Reeves, PR & Marketing Assistant @ Grammatik Agency.