Cloud technology has come to the rescue for industries across film and entertainment. Studios and production companies worldwide have made the move to the cloud in order to continue developing projects during the pandemic, connecting creatives across the globe. The cloud has become the perfect solution for an industry that continues to evolve during times of change. 
PixStor
Pixitmedia is the pioneer of software-defined storage and data-management solutions empowering the media and entertainment space. Their leading data-aware scale-out NAS platform, Pixstor is widely used across the industry.  
Pixstor is designed for demanding media workflows, offering guaranteed performance from disk to desktop and is the reason why Hollywood studios, broadcasters and creatives all over the globe choose Pixstor. The platform is the first storage solution to unify data, infrastructure and users taking allowing media workflows to thrive in the cloud. 
Conductor

'Cloud rendering' has become a buzzword in the VFX space thanks to platforms like Conductor which enable artists and studios to take visual effects rendering to the next level. The platform allows for entire workflows of VR/AR, VFX and Animation to extend seamlessly into the cloud.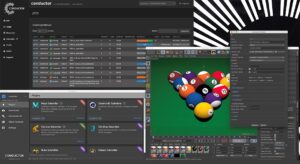 The platform brings together creatives in entertainment with SaaS web development experts, helping the VFX and Animation industry transition from a fixed infrastructure to a cloud-based model.
SyncSketch
SyncSketch is a cloud-based remote review tool to rival industry standards like Frame.io and cineSync. The San Fransisco-based startup is changing the game when it comes to media review and is helping creatives streamline the video creation process. The platform is used by thousands of customers worldwide.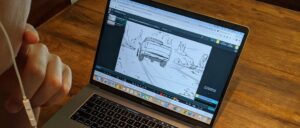 The company's founders, Bernhard and Phil, are both ex-Pixar employees and have many decades of industry experience under their belt. Their focus is to build a tool that is designed specifically for the creative community whether they be large studios, independent start ups or education centres.
Sohonet 
One of the most notable platforms solving remote editing and production challenges is Sohonet. The company, which has been connecting storytellers worldwide for over 25 years, has a wide range of tech solutions and collaboration tools making working remotely in teams a breeze.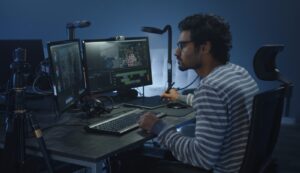 With entire post-production houses working from home, remote collaboration tools such as ClearView Flex have been critical for production workflows. Sohonet's award-winning solutions are used in some of the world's biggest productions in film, TV and advertising. In 2020, an outstanding 20 out of 25 Golden Globes were awarded to Sohonet customers.
Container Solutions
As more companies pursue digital transformation actions, cloud migration becomes the starting point. Container Solutions' mission is to lead organisations through Cloud Native transformations, helping them gather the culture, strategy, and technology needed to succeed.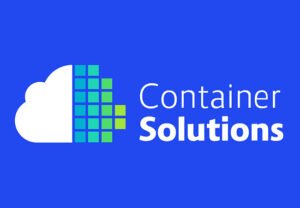 Moving to the cloud is not something all companies are familiar with but Container Solutions makes it easy by helping companies navigate the journey to the cloud making sure it's done securely.
Check out some of our previous Top 5 Tech entries on our blog.