It's the year 2039.

The FA Cup Final at the Tik Tok Stadium (née Wembley Stadium)
Score is 1-1 and we're 4 minutes into injury time.
Man U. on the attack. 
Kai Rooney jinxes into the Walkers Crisps United box only to be upended by a reckless, studs-up tackle by Jamie Vardy Junior. 
Penalty, surely? 
En masse, the players and fans turn to the giant screen in the stadium to appeal. There is no referee on the pitch. No assistant referees waving flags vigorously on the touchline. They're long gone because decisions are now made off-field solely by a computer.
Rebekah smiles a wry but nervous smile and shifts uneasily in her seat, waiting to see if her son has gifted the Cup to United. 
The jumbotron only takes a fraction of a second whilst the decision is being made then the message is flashed up in definitive purple and white. 
ROBOT REFEREE DECISION

IT'S……………A PENALTY
 ……………..
You see, VAR is only going to be the thin end of the wedge. Whilst this season has seen a weekly gnashing of teeth from pundits and fans in the UK about how the introduction of Video Assistant Referees is ruining the beautiful game, it's only going to be a matter of time until there are no referees at all.
Computer vision technology which is already engaged across multiple industries – including Cubic Motion and their creation of facial animation for games – will monitor all of the player's movements and contact, making unerring and precise verdicts based on data.
"Computer vision", according to Wikipedia "is an interdisciplinary scientific field that deals with how computers can be made to gain high-level understanding from digital images or videos." In layman's terms the technology allows computers to "see."
Decisions on throw-ins and corners will come first but it won't be long before every decision on the pitch is being made by a black box of data, crunching variables in nanoseconds and never getting things wrong.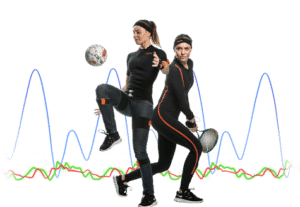 The relationship between technology and sport is being put under the microscope more than ever thanks to the introduction of VAR in football (or soccer as they wrongly call it elsewhere in the world). In many instances technology in sport has unquestionable value. Our client, Xsens, for example, provide motion capture suits for sports teams and athletes to consider things like posture, running style and movement when analysing performance or looking to prevent injuries.
But it's not always that cut and dried.
VAR seemed like a natural progression from Goal Line technology (which simply determines whether the ball has crossed the line or not) but it's not proving to be the case.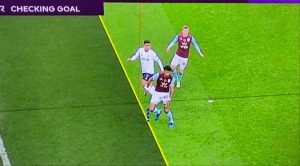 In VAR, lines drawn onto a screen to determine offside are open to interpretation and still require human intervention – as Liverpool's Firmino and his armpit (above) found out last weekend when he had a goal chalked off against Aston Villa. A decision made due to the incorrect human interpretation of the correct data that the technology provided.
But computer vision and AI will eradicate humans from the process altogether and decisions will be data-driven, cold and correct.
Modern sport is changing and the demand to get things right will continue to be driven by money rather than the love of the sport. When there are tens of millions of pounds at stake in a competition like the Premier League, the powers that be feel it is incumbent on them to do everything they can to get decisions right. Even though the implementation cost of the technology would be eye wateringly high.
Other sports would surely benefit from the adoption of this technology. Boxing, for example, is notorious for dodgy refereeing decisions and having officials with more of an appetite for brown paper envelopes than the credibility of the sport. Robot judges driven by AI and computer vision would eradicate all of that overnight.
And why stop at referees.  Earlier this year Non-league Wingate and Finchley FC, who play in the seventh tier of English football, partnered with AI firm The Big Bang Fair to install the AI coach in an effort to get an edge over rivals.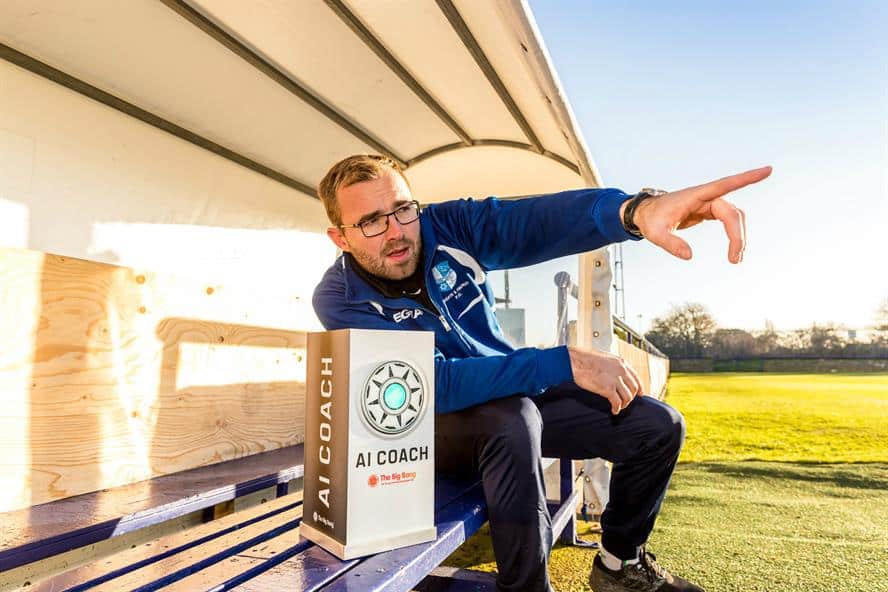 The smart speaker was linked to a computer and use information spoken to it by coaches to make tactical suggestions and even provide inspirational quotes.
At this stage, such technology is still a bit of a gimmick but once it is loaded with stats from every football match and infinite permutations of play, it's surely only a matter of time before they become a prominent feature in the sport.
Already we have many many more match and individual stats than ever before thanks to companies like OptaStats and once these are all hooked up into an instantly accessible ocean of data, AI can really get to work with making real time decisions during matches
Remember everyone scoffed at Arsene Wenger when he arrived at Arsenal with a new scientific philosophy for diet and training. The widespread adoption of evolving technology into the decision making process both on-field and off is coming.
……………..
Back at Wembley 2039 and Kai Rooney waves triumphantly up to his family in the executive box whilst Colleen surreptitiously flicks the Vs at Rebekah Vardy who is a few rows in front of her. 
Meanwhile in the match control room in the bowels of the stadium someone flicks the off switch on the robot referee and the black box powers down, ready to serve unerring justice when next called upon to do so.