The client
Xsens is a leading innovator in 3D motion tracking technology. Its unique sensor fusion motion capture technology enables seamless interaction between the physical and the digital worlds.
Their flagship motion capture suit product, MVN, is equipped with the latest in high-end inertial motion capture technology. Used alongside supplementary hardware, Xsens' solutions are used by renowned organisations and studios across the healthcare, sports analysis, and media & entertainment industries.
Xsens also applies its technology to wearables, drones, VR, and autonomous vehicles, pushing what can be achieved with powerful inertial technology across a range of sectors.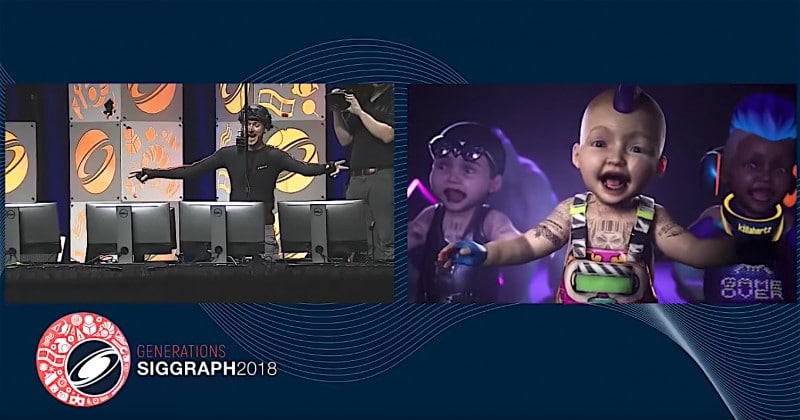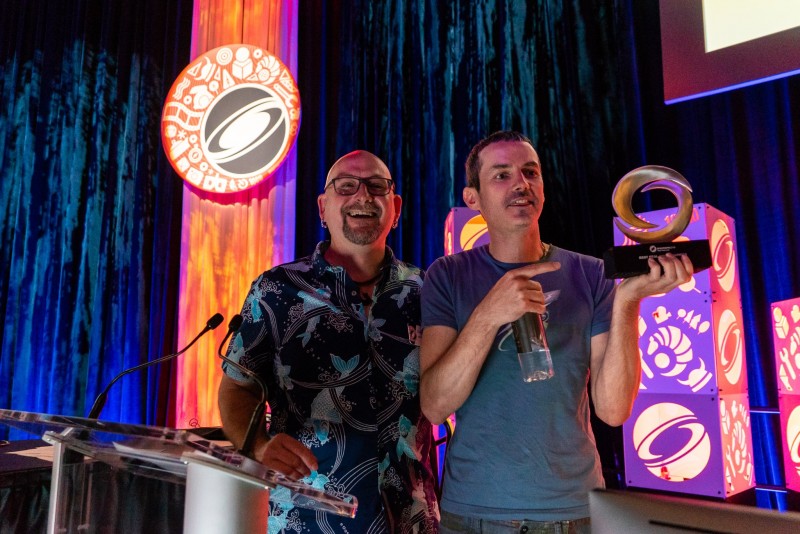 The brief
Xsens has a big presence at SIGGRAPH 2018, with its own branded booth and multiple partners showing off their varied successes and integrations with Xsens technology. Nevertheless, Xsens wanted to push things to the next level.
We decided to submit a presentation to SIGGRAPH's prestigious Real-Time Live! showcase – an event all-the-more valuable due to the increased dominance of real-time technologies over recent years.
We helped to pitch and promote an ultimately award-winning session featuring Kite & Lightning's Cory Strassburger, who revealed how off-the-shelf solutions from Xsens, Apple, IKINEMA and Unreal Engine can create a DIY motion capture set up limited only by the range of your Wi-Fi.
The Post-SIGGRAPH Interview
Following their award-winning showcase at Real-Time Live! we decided to conduct an interview with Cory Strassburger, co-founder of Kite and Lightning Studios, to discuss in more detail their DIY motion and facial capture setup with a mind to get the interview in publications.
We helped to pitch the interview with Cory, who revealed how their DIY Xsens inertial motion capture setup, involving facial capture from the latest iPhone X, could open up the world of motion capture to the general public. We also spoke about how their team are capitalizing on their recent SIGGRAPH success as well as their upcoming project – Bebylon: Battle Royale.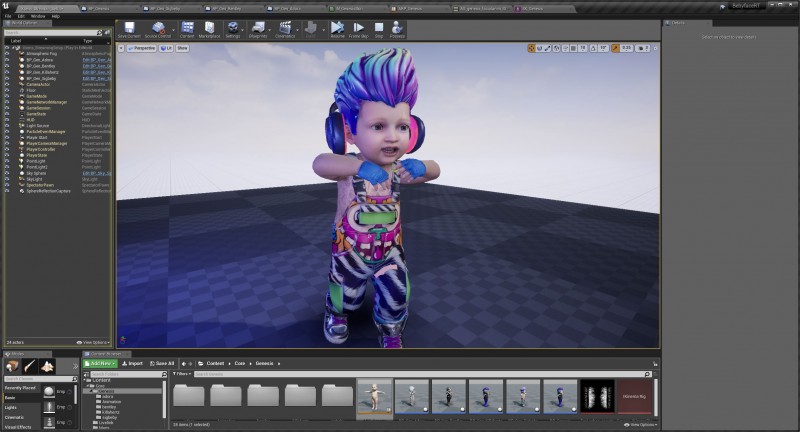 The strategy
Concepting and pitching
We worked with Xsens partner and creative studio to create and pitch an exciting and of-the-moment concept: 'Democratising mocap: real-time full-performance motion capture with an iPhone X, Xsens IKINEMA, and Unreal Engine.' The submission passed SIGGRAPH 2018's review process, and was selected as one of the sessions to be shown at the prestigious Real-Time Live!
Building the team
Over the weeks we liaised closely with a number of involved parties, helping to lock down the logistics and strategy behind the showcase. This included bringing on IKINEMA and its LiveAction technology as a partner. We made sure IKINEMA's technology was mentioned in all outgoing communications and that the company had a say in all messaging along the way.
Promotion
We worked with all involved to create social media and a press release about the session. This was distributed along with a number of assets we helped to collate, including a real-time video of Kite & Lightning's Beby character publicising the event. Coverage was attained in Upload VR, Digital Arts and more.
Award-winning success
We maintained a constant conversation with Kite & Lightning, Xsens and IKINEMA to ensure everyone involved had what they needed to make the event a success. And it certainly was – Kite & Lightning walked home with the coveted Real-Time Live! trophy for its presentation, beating out some very serious competition!
The Results
Recipient of the Real-Time Live! trophy
Increased presence for Xsens at SIGGRAPH 2018
10k views on promotional video