We were excited to be involved in Scotland's flagship animation gathering, Move Summit 2019
The Move summit pulls together the very best of Scotland's thriving animation scene in one big event. Taking place in Edinburgh, Move showcased some of the industry's most exciting projects, providing a hub for professionals to meet and become inspired.
Our new Managing Director, Glenn Matchett was a guest speaker at the event, laying down his Ten Golden Rules for cutting through in a competitive market.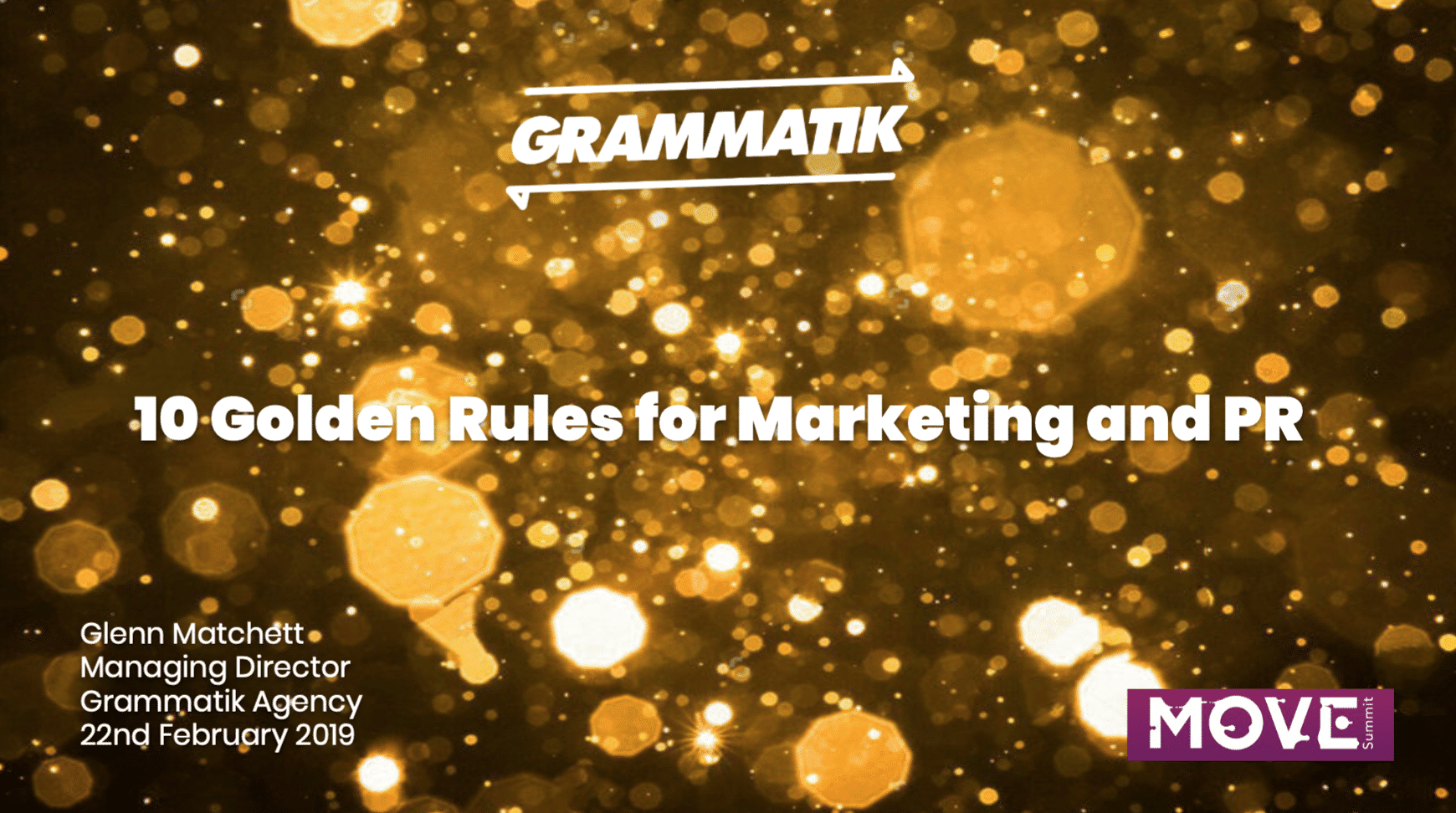 Drawing upon some of Grammatik's successful campaigns with Axis Studios (Move sponsors), Cubic Motion, & cineSync—as well as his experience heading marketing for Sky & MPC—Glenn's talk focused Marketing & PR brand leveraging in the animation and creative industries.
Want to find out how the Ten Golden Rules can help your marketing and PR efforts? Get in touch for a chat.