Hi there, this is Marta. I'm the new Account Executive at Grammatik Agency and here's my experience of being virtually onboarded from home.
When I decided to quit my job of 4 years, I could have never imagined what was coming. Not even a fortune-teller would have predicted that a virus was going to take over the world. I feared it was bad timing to change jobs but later I realised that thanks to technology, anything is possible these days. It was scary to start a job in the middle of a global pandemic but there was also some excitement to look forward to.
Despite the fact I joined at a rather strange time, I was incredibly happy to be welcomed into the Grammatik team. On my first day I met MD Glenn Matchett to collect the equipment to set up my very own office at home. Once I was ready to go live, the induction meetings began. It was strange getting to know the team and the clients from afar. We are a pretty small team so it wasn't difficult to learn their names but when you add clients to the mix you start thanking Google Hangouts and Skype for the display names. Even though I had never been to the office and had only met two members of the team, I somehow had been welcome into everyone's living rooms and bedrooms.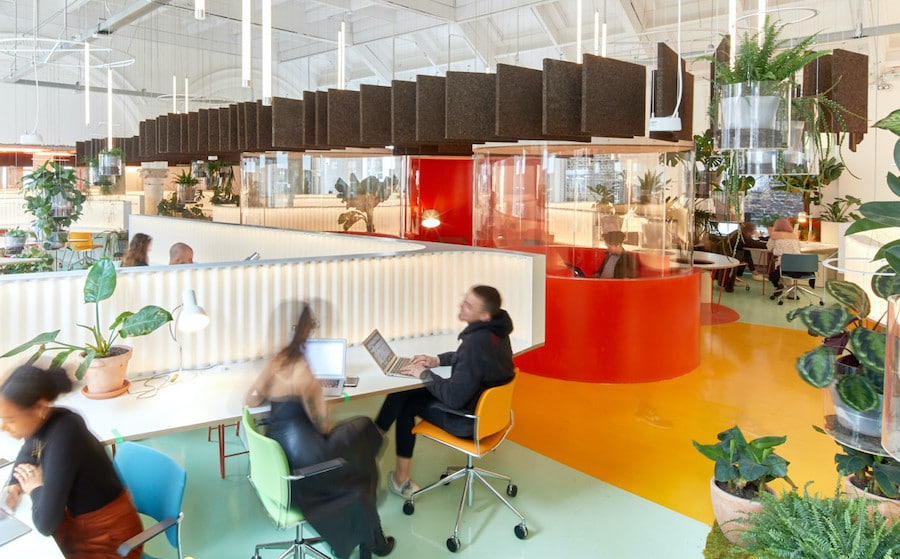 Opening Slack, joining the daily meeting on Google Hangouts, sharing documents with clients on Microsoft Teams, getting feedback through Google Docs, having client meetings over Skype… this has become the new normal at work. Always remote but always connected. Juggling different platforms and softwares might sound daunting but as technology continues to evolve, so do we. There is no doubt that without technology working from home would not be possible. 
Starting a job remotely is as challenging for me as it can be for the rest of the team, so it is good to know we are all on the same boat. Working alone from home can make you feel a bit isolated at times so being able to drop someone a message or jump on a quick call has been a key element to getting to know the team and keeping on top of things. 
I am a month and half in and I can only say that it has been a different but very positive experience. I miss a bit of office banter, a coffee-break with the team, and actually getting to meet them in person. We did a virtual quiz which was a great opportunity to see everyone 'outside of work'. It is not easy to create a sense of community while working remotely but thanks to Google, Zoom and other platforms, we stay connected virtually. We are living through unprecedented circumstances and I'm unsure what the future will bring and what working from the office will be like but I am very much looking forward to meeting the Grammatik team in person to confirm that they actually exist and share a pint (or two) with them.
If you're interested, check out our Blog for more content.