The client
With 20 years of creative prowess established in VFX and Animation, UK-based Axis Studios are a renowned studio on the global stage. The Axis team have worked on an impressive slate of animation projects, most recently collaborating with Aardman Animation on Early Man and Shaun the Sheep.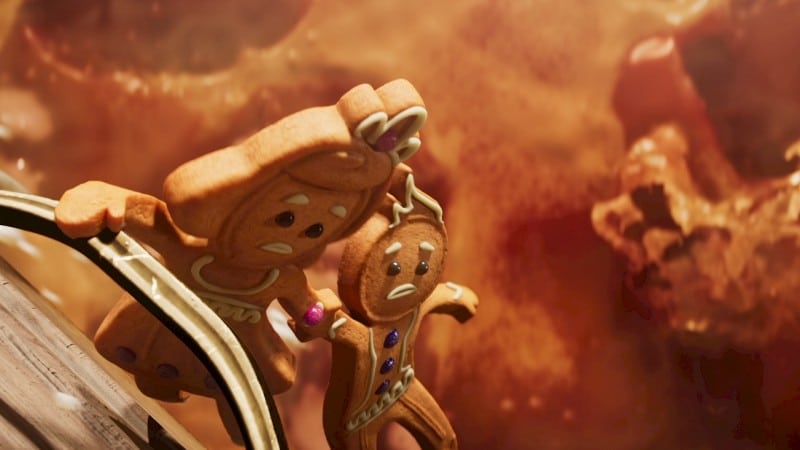 The brief
Following the online viral success of the previous Magic the Gathering Trailer, Grammatik was set the task of promoting the role Axis played in creating the follow-up for Throne of Eldraine. We hit the ground running on all fronts, with press outreach and expert social curation.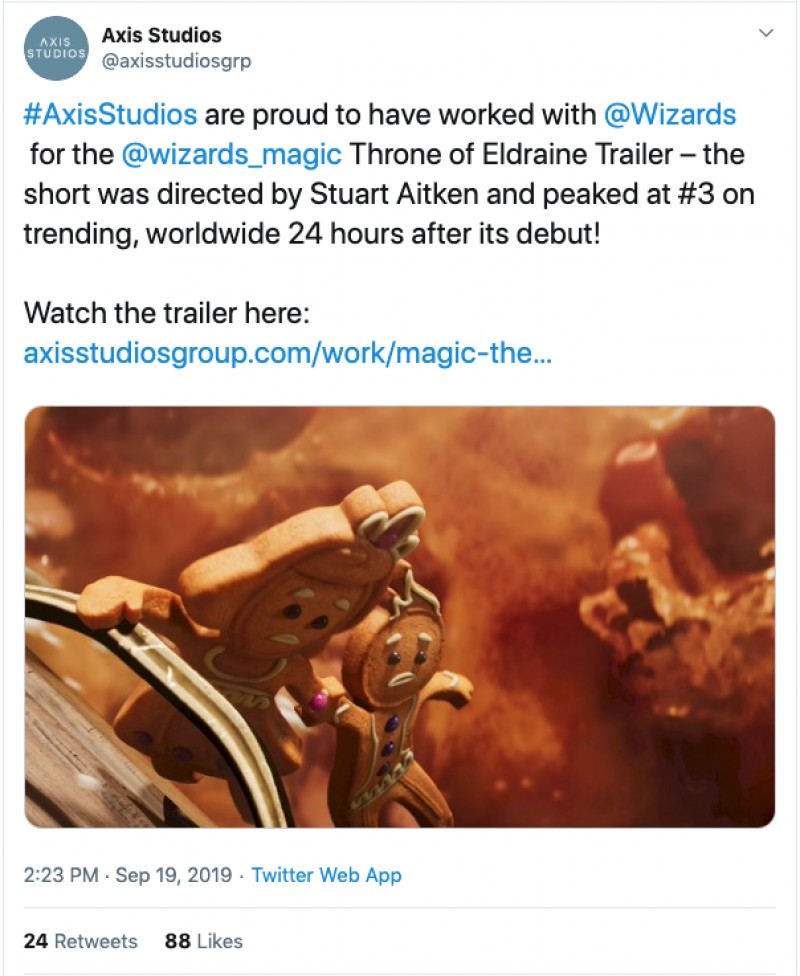 The Campaign
We kick-started the campaign by designing an engaging, punchy press release designed to hit hard with all the key information front and centre. Once finalised, we curated a bespoke hitlist of press targets based on our extensive journalist contacts, aiming to put Axis' animation work at the forefront of press-appeal.
Finally, we designed several social media posts shaped to get Axis into the main-frame of Magic the Gathering's online conversations.
The campaign landed coverage across key Animation titles and created a buzz on social channels for Axis work.
The Results
We achieved press in places such as Skwigly, Animation Magazine, and Stash Magazine – the Axis brand was reasserted within its active industries.
Our organic social announcement achieved big engagement figures, with 24 retweets and 88 likes – this included a re-post by the official Magic the Gathering page.
The trailer itself was a viral sensation, achieving 8.6 million views and 43k likes on Youtube.