The Brief
Portfoliobox is a website builder for creatives across film, design, photography and more, boasting a truly global user base. With the imminent release of Portfoliobox 4, the company tasked Grammatik Agency to provide PR & Marketing support and strategy across the release of the latest iteration. 
Outreach
Grammatik devised a press outreach strategy to maximise results, focusing on the release, blog content and a discount campaign for new users. A general features list was compiled alongside a clear press release that emphasised the new and improved features of Portfoliobox 4. After the initial release, we followed up with a further press release focused on a new-user discount before pitching pre-written how-to articles from the point of view of the company. 
Survey
Grammatik successfully devised, wrote, and carried out a customer survey on Portfoliobox customers. The survey sought to detail opinions on freelance work and the importance of an online portfolio when pitching for multiple industries across different countries. We set out to prove the importance of highly customisable and user-friendly portfolio builders to freelancers ahead of the new release.
Copy
As part of the campaign, Grammatik edited pre-existing copy and wrote new marketing materials to improve the effectiveness of Portfoliobox's brand. This included writing an entirely new mission statement for Portfoliobox 4, the press pack copy and multiple blogs such as '5 Steps to Writing a Winning Design Portfolio' and 'How to get your work out there while staying in'.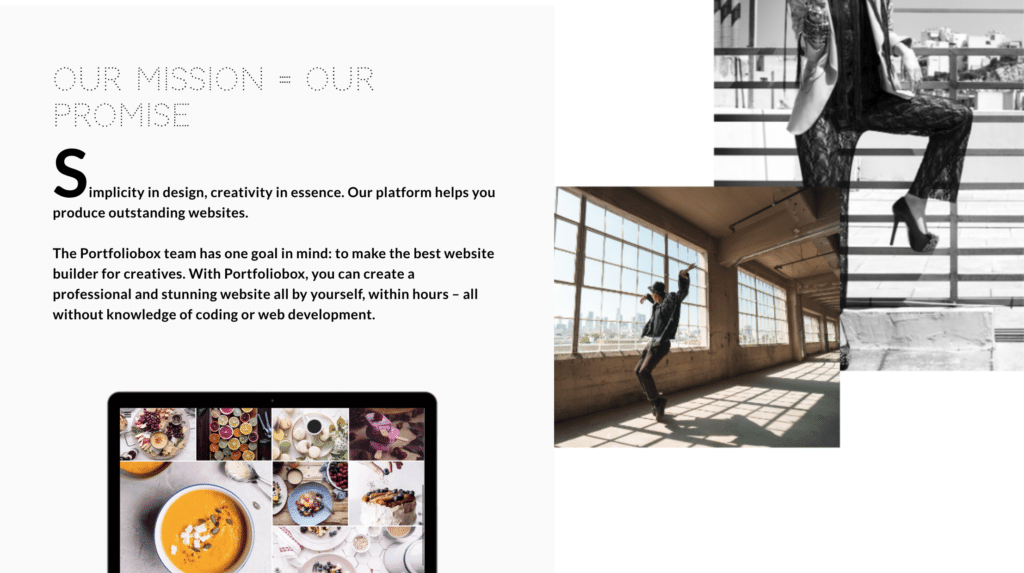 The strategy
PR
Devised a PR strategy, targeting industry news outlets such as Graphics Art Magazine, It's Nice That and Digital Arts.
User Acquisition
Helped devise a successful discount campaign for new users to boost upgrade signups.
Content
Grammatik devised and wrote 5 thought-leadership and how-to articles which were successfully placed in the press and on the Portfoliobox blog.
Influencers
Grammatik reached out to multiple mid-level influencers with the greatest exposure to freelancers, securing several Instagram story features.
What We Did
Secured wide coverage in leading industry press.
Launched a successful discount campaign.
Wrote multiple content pieces for press coverage and the blog.