The client
Cubic Motion, leaders in real-time facial animation, create state-of-the-art facial capture technologies used by some of the world's biggest game developers. With their work displayed in God of War (Best Game of 2018), Spiderman PS4 (fastest selling superhero game), and through the eyes of Siren—one of the world's first digital humans—Cubic Motion breath life into animation.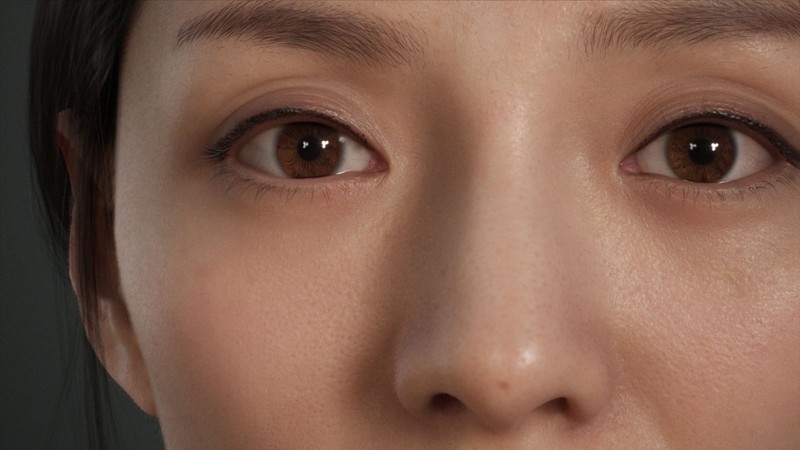 The brief
Cubic Motion tasked Grammatik to steer their social platforms upwards organically across all fronts, establishing their brand and growing their network reach.
By increasing post-frequency and interaction across LinkedIn, Twitter, and Facebook, our objective was to make Cubic Motion vocal leaders in the facial animation and digital human space.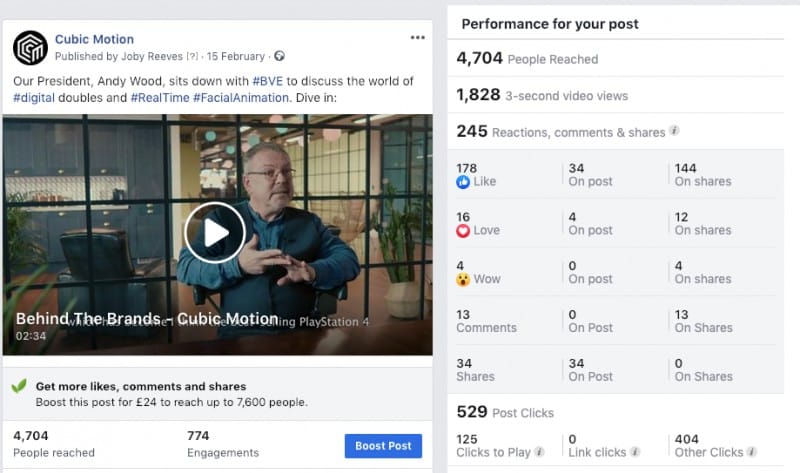 The strategy
Hot News
By focusing on industry developments in AI, digital humans, and facial capture technology, we ensured Cubic's social remained topical, sharing cutting-edge news in relation to Cubic's projects. We intertwined these posts with regular updates on case studies, blogs, and event news, generating fresh interest from new and current followers.
Messaging
We revamped Cubic's copy, writing clear-cut messaging that focused on direct calls to action and trending hashtags. We also shaped every post to meet algorithmic demands, uploading high-res imagery and video content natively to each site—this lead to post-reach and impressions rapidly increasing.
Adding followers
With an overall increase in regular updates, and continual interaction with the relevant online communities, we aimed to increase follower traction. This resulted in significant gains in follower counts.
Metric Consistency
Before we took charge of Cubic's social, irregular posting schedules and inconsistent engagement kept metrics down—we streamlined Cubic's content output, upping the average organic metrics across the board.
The Results
26% increase in LinkedIn followers, 8.3% in Twitter followers and 6% in Facebook over 6 months.
Average impressions: 27k for Twitter, 17k for Facebook, and 11k for LinkedIn.
1.1% average engagement rate for Twitter—2X the industry average at 0.048%—3.85% for Facebook, and 4.35% for LinkedIn.